About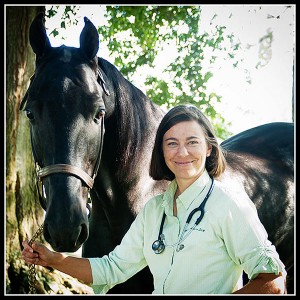 Dr. Megan Meyers takes an integrative approach to equine veterinary care.  She uses advanced diagnostic techniques and therapeutics as well as offering Alternative Medicine to provide the best care for her patients.  By taking the time to develop a special relationship with her clients and their horses, she is a fundamental part of the team that keeps your horses healthy and performing to the best of their ability.
Dr. Megan, as she is known to her clients, graduated from the University of Florida in 1996 with a BS in Microbiology and a minor in Chemistry.  She went on to receive her Doctorate of Veterinary Medicine with Honors from UF's College of Veterinary Medicine in 2000.  After graduation, she completed a surgical internship at the Ocala Equine Hospital.  Since 2001, she has been providing ambulatory care to horses in the greater Tampa Bay area.  She started Cypress Equine Services in 2010 to allow her to expand her personalized care to more horses and their owners.  She has a special interest in wellness care, acupuncture, and lameness.  She is member of the American Veterinary Medical Association and the American Association of Equine Practitioners.
Family is of the utmost importance to Dr. Meyers.  She is married with two children.  When not occupied with her veterinary duties, she enjoys spending time on the boat with her family, digital photography, and hitting the links.
PO Box 3974 | Holiday, FL 34692
mobile (727)278-2570
fax (727)264-2060